HALF & HALF

Put some Monument Fresh local Half and Half in your coffee. You'll see us at some of the most popular bagel shops and cafes all over Vermont. Check with your favorite coffee hot-spot and see if they're stocking Monument Fresh. Or just bring us home! Our local Half and Half blend will take your coffee to another level.  See what makes Monument Fresh local Half and Half so famous!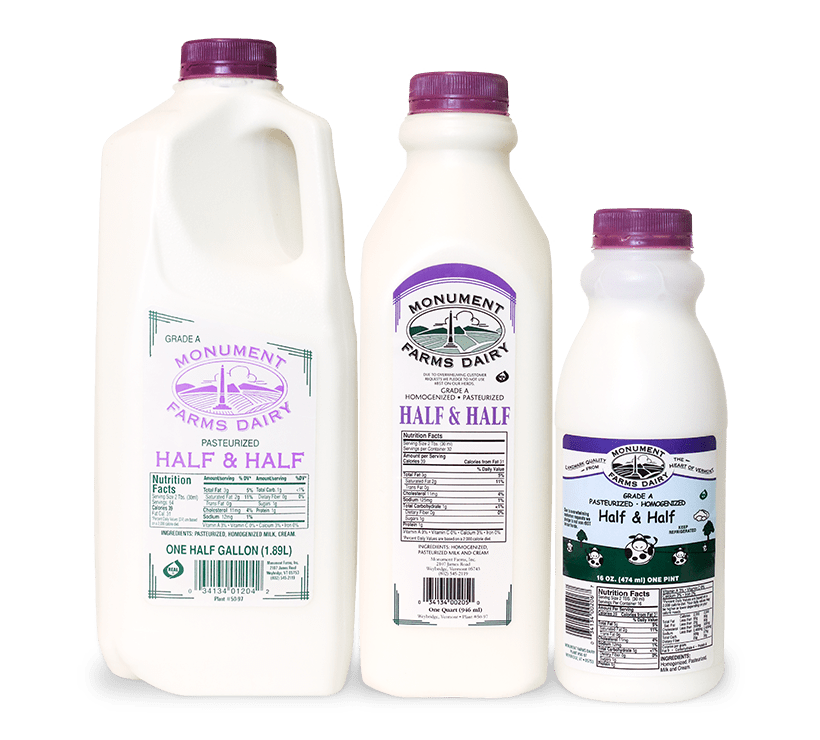 Ingredients
Available Sizes
Nutrition Facts
Serving Size
2 Tbs (30ml)
*Percent Daily Values are based on a 2,000 calorie diet.
What's Cooking?
Fresh Recipes

Ragu Bolognese – The Arcadian
A special thanks to Co-Owner, Matt Corrente, and Chef Pablo Murphy-Torres for welcoming us in their kitchen and sharing their wildly popular recipe for Ragu Bolognese. It will shake up pasta night and spice up family dinner!
Try it yourself, or get it fresh at The Arcadian.

In Vermont, local is number one. Monument Farms supplies all of our dairy products. We want to make a good product and we want to do it with good ingredients.
Donnell Collins
Executive Chef and Co-Owner, Leunig's Bistro
Easy. Profitable. Fresh.
Contact Us