HALF & HALF

Put some Monument Fresh local Half and Half in your coffee. You'll see us at some of the most popular bagel shops and cafes all over Vermont. Check with your favorite coffee hot-spot and see if they're stocking Monument Fresh. Or just bring us home! Our local Half and Half blend will take your coffee to another level.  See what makes Monument Fresh local Half and Half so famous!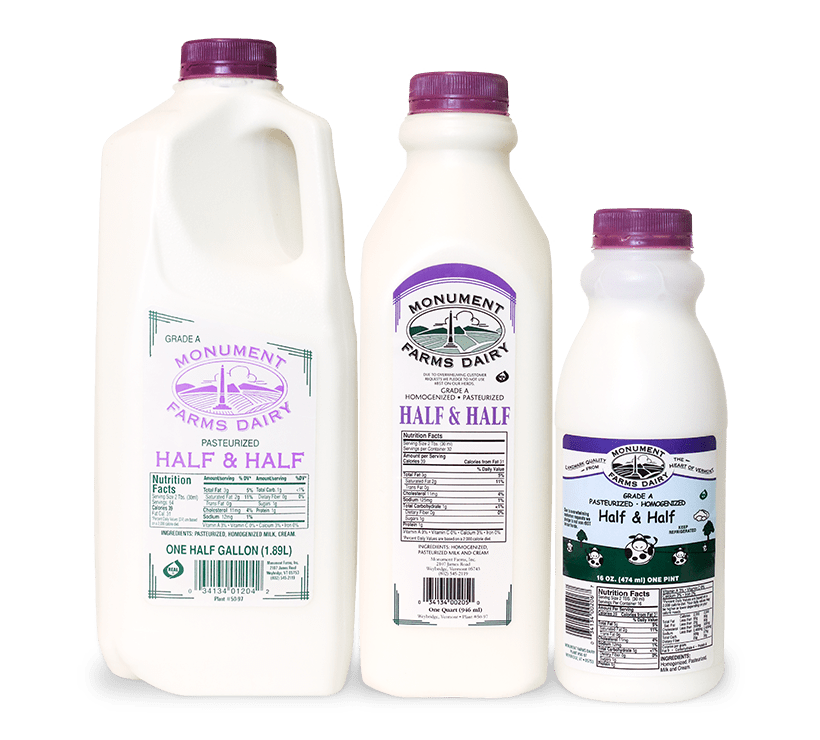 Ingredients
Available Sizes
Nutrition Facts
Serving Size
2 Tbs (30ml)
*Percent Daily Values are based on a 2,000 calorie diet.
What's Cooking?
Fresh Recipes

Sugar Shack Crêpe – The Skinny Pancake
A special thanks to Executive Chef, Keith Lada, from the Skinny Pancake for sharing their signature crêpe recipe, and showing us how they fill it with classic Vermont flavors to create the Sugar Shack.
If you want to step it up from pancakes every once and a while, you can try it yourself or come into Skinny Pancake to see what local flavors they might be serving up.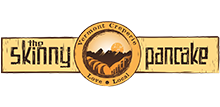 There's a lot of different chocolate milks out there, a lot of milks out there. I wanted to make sure we used Monument Farms. It has less ingredients, and it tastes better.
Trey Peiffer
Director of Operations, The Bagel Place
Easy. Profitable. Fresh.
Contact Us
Showing 10 out of 340 results
71 S Union St, Burlington, VT 05401, USA
730 Lake Rd, Benson, VT 05731, USA
Westford Country Store & Cafe
()
26 Common Rd, Westford, VT 05494, USA
West St Mobil Smart Shop
()
446 West St, Rutland, VT 05701, USA
6886 VT-125, Hancock, VT 05748, USA
Waterhouses Campground & Marina
()
Waterhouses: Lodging, Campground & Marina, 937 W Shore Rd, Salisbury, VT 05769, USA
Wallys Place & Bagel Deli
()
260 US-2, South Hero, VT 05486, USA
1 E Allen St, Winooski, VT 05404, USA
419 Main St, Colchester, VT 05446, USA
30 Union St, Brandon, VT 05733, USA
Find Products Near you