HALF & HALF

Put some Monument Fresh local Half and Half in your coffee. You'll see us at some of the most popular bagel shops and cafes all over Vermont. Check with your favorite coffee hot-spot and see if they're stocking Monument Fresh. Or just bring us home! Our local Half and Half blend will take your coffee to another level.  See what makes Monument Fresh local Half and Half so famous!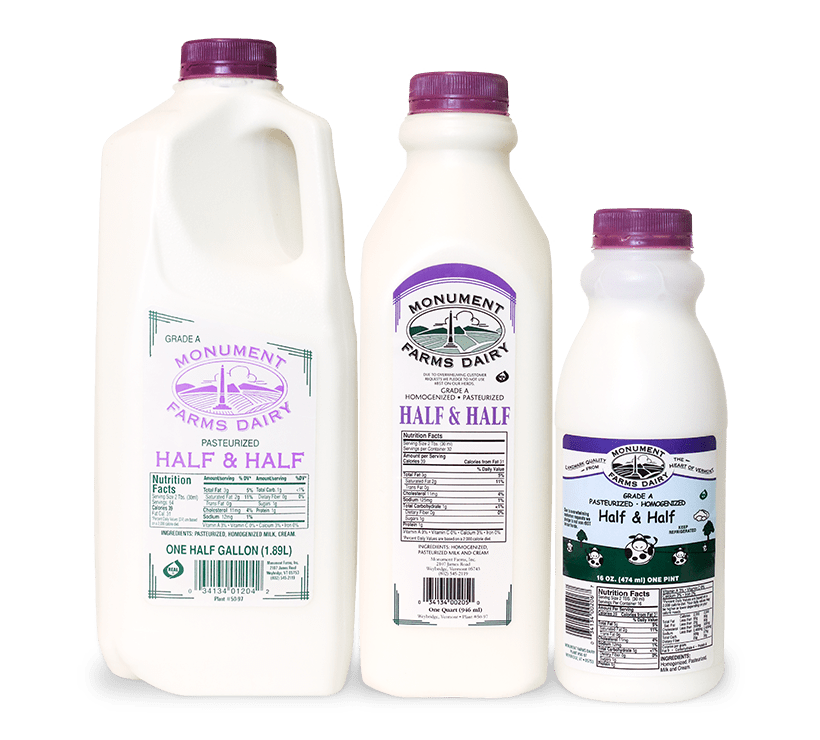 Ingredients
Available Sizes
Nutrition Facts
Serving Size
2 Tbs (30ml)
*Percent Daily Values are based on a 2,000 calorie diet.
What's Cooking?
Fresh Recipes

Cheddar Chive Scones – Klinger's Bread Company
Do you know what a savory scone goes well with? Everything! This recipe pairs well as a hearty side to almost any dish for breakfast, lunch, or dinner. Special thanks to the Klingers team and local baker, Paul Lyons, for mixing up a batch of cheddar chive scones made with local Cabot cheese and of course Monument Farms Heavy Cream.
Visit their bakery in Williston to taste these and other tempting treats, or make it at home!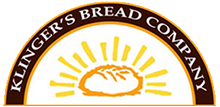 When we switched over to Monument Farms, our sales tripled. I'm blown away by the milk we go through. We can't keep Monument Farms on the shelves.
Annie Kennedy
Manager, Burlington Bagel Bakery
Easy. Profitable. Fresh.
Contact Us
Showing 10 out of 340 results
71 S Union St, Burlington, VT 05401, USA
730 Lake Rd, Benson, VT 05731, USA
Westford Country Store & Cafe
()
26 Common Rd, Westford, VT 05494, USA
West St Mobil Smart Shop
()
446 West St, Rutland, VT 05701, USA
6886 VT-125, Hancock, VT 05748, USA
Waterhouses Campground & Marina
()
Waterhouses: Lodging, Campground & Marina, 937 W Shore Rd, Salisbury, VT 05769, USA
Wallys Place & Bagel Deli
()
260 US-2, South Hero, VT 05486, USA
1 E Allen St, Winooski, VT 05404, USA
419 Main St, Colchester, VT 05446, USA
30 Union St, Brandon, VT 05733, USA
Find Products Near you