What Makes
MONUMENT FRESH FAMOUS?
Our heavy cream has a cult-like following. Our chocolate milk is the post workout drink of national champions. Our raw milk boasts a natural bacteria count lower than what other brands achieve after processing. (*even though we don't sell it raw) What makes our Monument Fresh Vermont milk so famous?
Our processing and distribution plant is a quarter mile from our farm. We can pick up our milk, process and package it, and have it on our delivery trucks the next day. 
Milk from larger companies is picked up from multiple farms (who knows where?) and waits at a co-op before it's sold and shipped to a packaging plant. It then goes through processing and packaging, before being sent out for delivery. Turnaround is on average 4-5 days.
You can taste the difference.
How It's Made
What's Cooking?
Fresh Recipes

Santa Fe Tortellini and Chicken – Two Brothers Tavern
If you're looking for a way to spice up your dinner plans at home this winter, Monument Farms and Two Brothers Tavern have got you covered with their Santa Fe Tortellini and Chicken. Special thanks to Owner, Holmes Jacobs, and Assistant General Manager, Branden Visser, for welcoming us into their kitchen and sharing the recipe for one of their most popular dishes.
Try it yourself, or get it fresh at Two Brothers Tavern.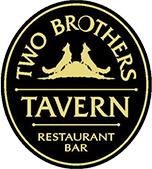 It's super clean, really nice, and I think that translates over so well to what we're doing...it makes our job easier in a lot of ways.
Paul Sansone
Co-Owner, Shy Guy Gelato
Easy. Profitable. Fresh.
Contact Us
Showing 1 - 10 of 341 locations
71 S Union St, Burlington, VT 05401, USA

730 Lake Rd, Benson, VT 05731, USA

26 Common Rd, Westford, VT 05494, USA

446 West St, Rutland, VT 05701, USA

6886 VT-125, Hancock, VT 05748, USA

Waterhouses: Lodging, Campground & Marina, 937 W Shore Rd, Salisbury, VT 05769, USA

260 US-2, South Hero, VT 05486, USA

1 E Allen St, Winooski, VT 05404, USA

419 Main St, Colchester, VT 05446, USA

30 Union St, Brandon, VT 05733, USA
Find Products Near you