Reduced Fat
2% MILK

What ensures our local 2% milk has a fresh, consistent flavor? Cow nutrition and comfort. Optimal nutrition for a dairy cow can be equated to a top athlete. Our cows enjoy a quality feed program that is nutrient optimized on a regular basis, along with state-of-the-art cow comfort practices. Just another reason our Monument Fresh taste is so famous.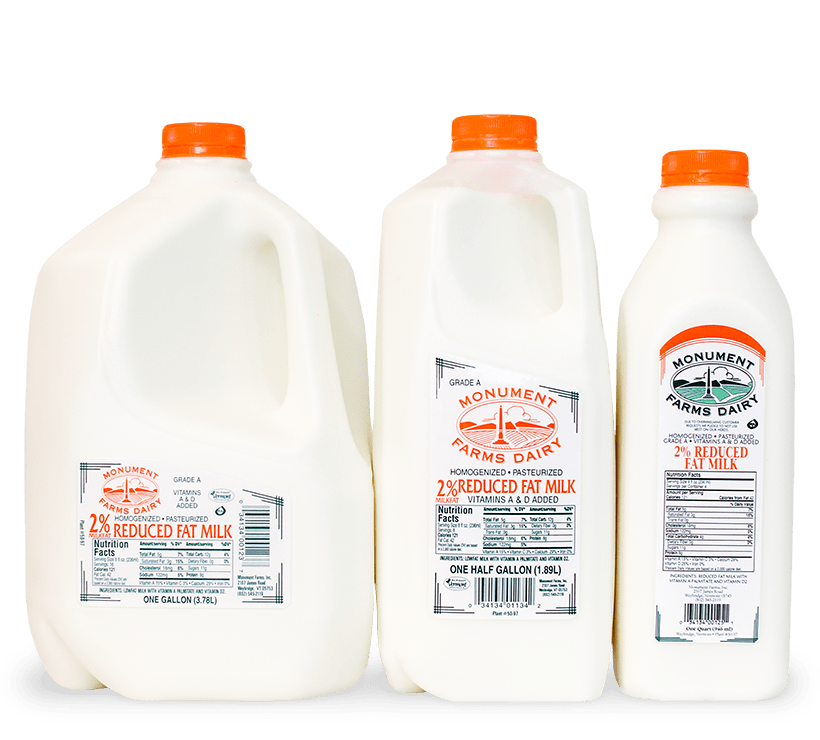 Ingredients
Reduced Fat Milk
Vitamin A Palmitate
Vitamin D2
Available Sizes
* 5-Gallon Dispenser Boxes are available for food service industry
Nutrition Facts
Serving Size
8 fl oz (236ml)
*Percent Daily Values are based on a 2,000 calorie diet.
What's Cooking?
Fresh Recipes

Champagne Chicken – Fire & Ice Restaurant
Using Monument Farms Vermont Heavy Cream, Mike Cooley, chef at Fire & Ice Restaurant in Middlebury, shares his delectable Champagne Chicken recipe.
Taste it at the Fire & Ice Restaurant or make it at home!

It's super clean, really nice, and I think that translates over so well to what we're doing...it makes our job easier in a lot of ways.
Paul Sansone
Co-Owner, Shy Guy Gelato
Easy. Profitable. Fresh.
Contact Us