The
FRESH TASTE

"It never leaves our company until it goes to the customer."
– Pete James, 3rd Generation Farm Manager, Monument Farms
Why should you choose Monument Fresh Vermont milk? Our milk comes from one place. Our farm. With consistent standards for animal nutrition, welfare, and hygiene. All of these details work together to make our Monument Fresh taste possible.
Optimal nutrition for a dairy cow can be equated to a top athlete. Our cows enjoy a top quality feed program that is nutrient optimized on a regular basis, along with state of the art cow comfort practices. All of this is what ensures our milk has a fresh, consistent flavor.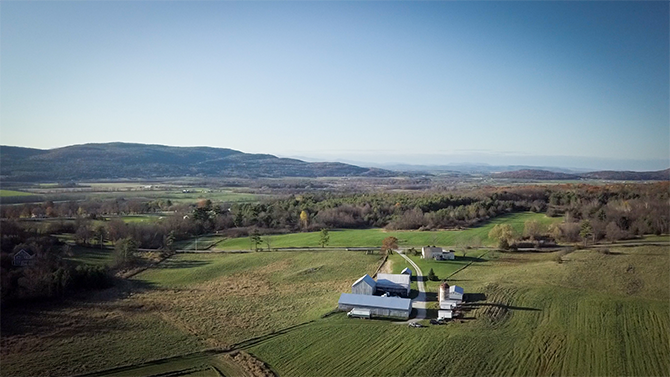 Our plant is a quarter mile from our farm. We can pick up our milk, process and package it, and have it on our delivery trucks as soon as the next day. When it comes to freshness, being in the bottle for a week is not the same as being in transit and waiting to be processed for a week. We ensure our milk hits the processing line quick, so it hits the coolers even quicker.
We know and control every detail that affects our milk. So all you get is Monument Fresh!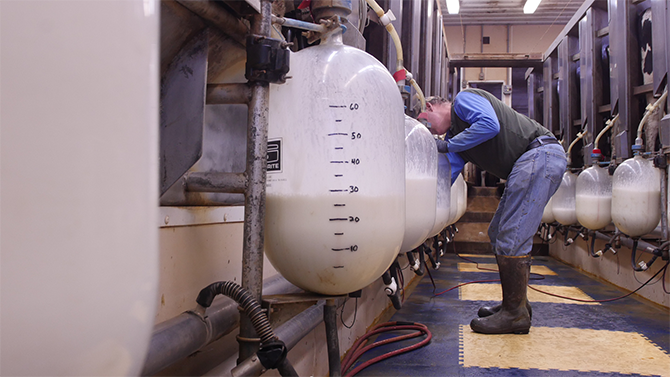 Our
HAPPY COWS

"I don't want people to think that [the cows] are our machines, they are not, they are our animals."
– Pete James, 3rd Generation Farm Manager, Monument Farms
Animal welfare. Quality of life. Cow comfort.
However you say it, it's the beginning and end of everything we do.
We take it very seriously.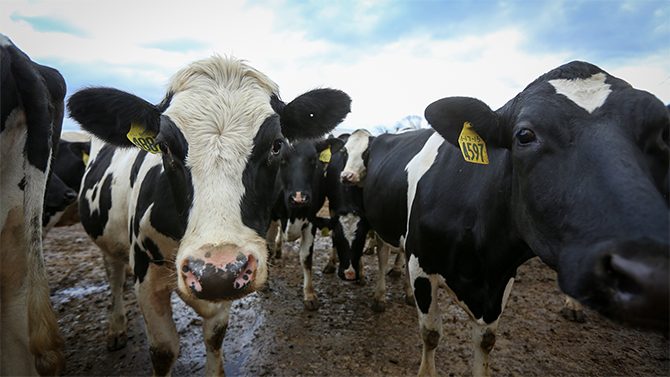 STALL COMFORT
We are always researching, experimenting, and upgrading our stalls to better offer space and comfort.
Our cows enjoy stalls with mattresses below the bedding for increased comfort. We ensure free and easy access to food and water. New bedding is put down three times a week. Pulverized lime is put down twice a week to raise the PH and kill the bacteria. We take advantage of the newest technologies to always improve our cows' lives.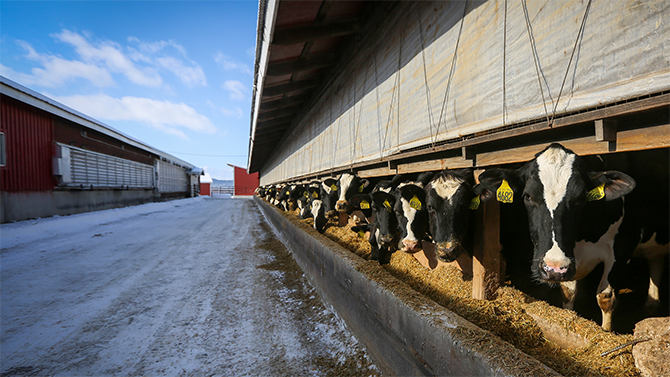 CUSTOMIZED NUTRITION
We have a nutritionist and dedicated feed mixer who work together with our herdsman to focus on creating custom diets that best fit individual cow needs. We create as many as 9 different ration mixtures every day all inspired by the cows, whether they are about to have a calf, just had a calf, if they're pregnant and producing milk at the same time, or they are getting ready to go on vacation. We make sure every cow's nutrition is up to snuff and well-managed.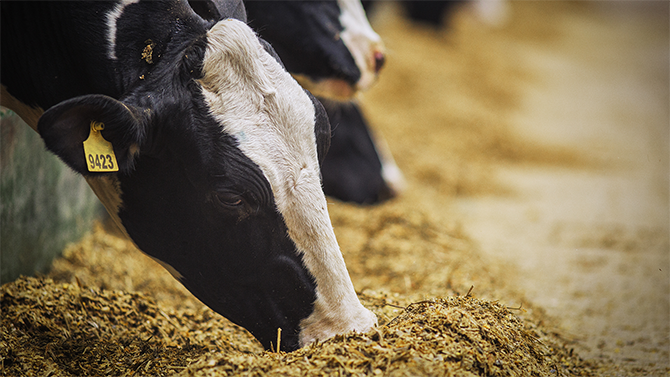 HUMANE HANDLING
Cows don't speak English they read body language, so we train to read theirs. We embrace extensive and ongoing training for our entire team to learn how to interact with our cows without physical intervention. We work with the natural body language of the cows to move with them and signal them to move with us.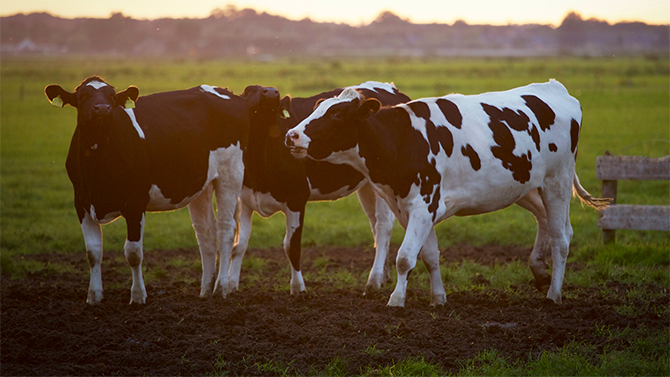 COW-TIME & CLEANLINESS
Cows love routine, and while we do have to set a schedule conducive to milk production we focus on remaining consistent in our routines to allow our cows comfort in the regularity of their day and life. We focus on cleanliness in our cows from stall to udders, as well as our milking equipment and in our parlor to ensure the entire milking process is handled with impeccable hygiene.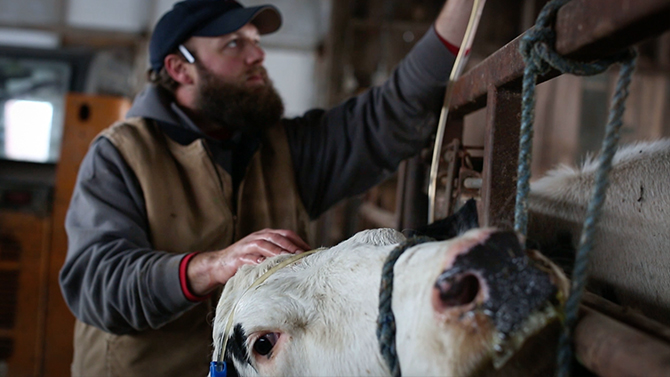 HORMONE-FREE
There is no widespread or regular hormone or antibiotic use with our cows. We do treat cows that are ill with antibiotics, for the same reason your doctor would prescribe medicine to your family. Any cows being treated are handled responsibly and their milk is separated from distributed milk. We never use hormones for any reason in our animals, we try to be as natural as possible, while keeping the health and welfare of our cows as our first priority.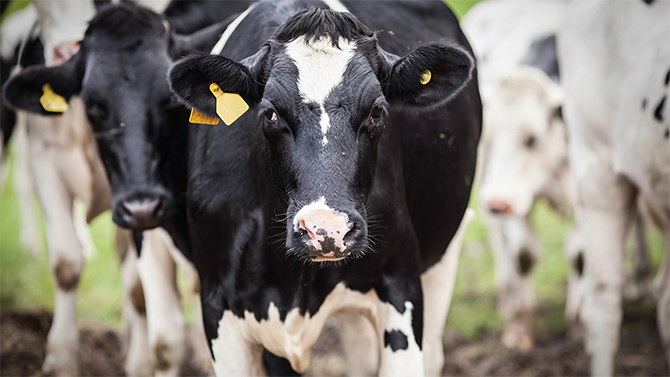 Our
CARE FOR THE LAND

"We want people to drive by and say 'this is where we get our dairy products' and be proud of the fact that it is coming from a clean environment."
– Pete James, 3rd Generation Farm Manager, Monument Farms
Back in 2007 we were ahead of the game, winning conservation farmer of the year. Today, we're still committed to forward-thinking strategies for conservation.
Our 3rd Generation Farm Manager, Pete James, sits on the Champlain Valley Farmers Coalition board setting the standards for Vermont water quality.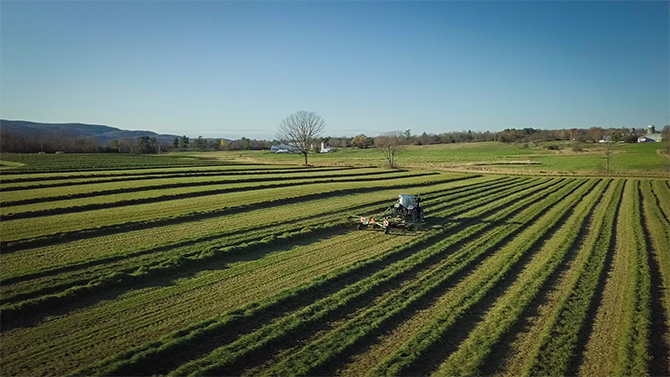 FROM SEEDS IN…
We avoid GMO whenever possible when planting crops. Unfortunately, due to Vermont's unpredictable growing season and weather patterns sometimes it's unavoidable.
We rotate crops to lower soil erosion, and employ an extensive crop rotation plan to optimize natural nutrition in our soils.
Create and maintain field buffers to mitigate runoff, striving to exceed the demanding and ever evolving state regulations for water quality.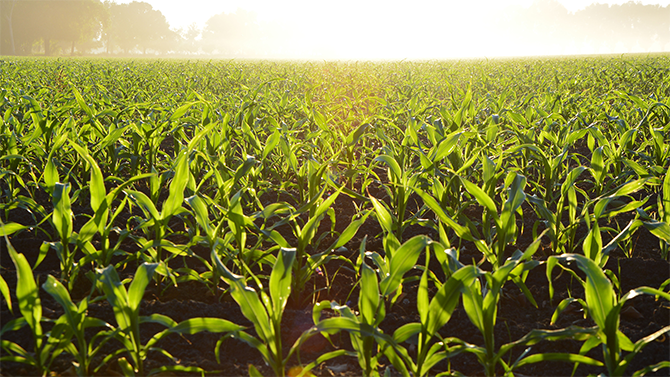 …TO SEEDS OUT
Harvest and chop our crops when their nutrient value is at its best.
Care and clean our silos so that there is less air exposure and cleaner fermentation.
We produce more electricity than we use by recycling manure through a Methane Digester that converts methane gas into electricity for our farm. LEARN MORE
Recycle manure through our Mechanical Separator that converts unused plant material into bedding for our animals. LEARN MORE