What Makes
MONUMENT FRESH FAMOUS?
Our heavy cream has a cult-like following. Our chocolate milk is the post workout drink of national champions. Our raw milk boasts a natural bacteria count lower than what other brands achieve after processing. (*even though we don't sell it raw) What makes our Monument Fresh Vermont milk so famous?
Our processing and distribution plant is a quarter mile from our farm. We can pick up our milk, process and package it, and have it on our delivery trucks the next day. 
Milk from larger companies is picked up from multiple farms (who knows where?) and waits at a co-op before it's sold and shipped to a packaging plant. It then goes through processing and packaging, before being sent out for delivery. Turnaround is on average 4-5 days.
You can taste the difference.
How It's Made
What's Cooking?
Fresh Recipes

Chicken Shahi Korma – Nepali Kitchen
We are so excited to showcase this dish from Nepali Kitchen's Owner and Chef Jeetan Khadka. This not-so-traditional take on Chicken Korma demonstrates the incredible versatility our Monument Fresh Vermont Cream has in its ability to bring unmatched taste to cuisines from any culture.
Taste it at Nepali Kitchen, or make it to warm the family at home on a chilly Vermont night!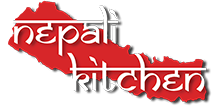 It's super clean, really nice, and I think that translates over so well to what we're doing...it makes our job easier in a lot of ways.
Paul Sansone
Co-Owner, Shy Guy Gelato
Easy. Profitable. Fresh.
Contact Us
Showing 10 out of 242 results
West Enosburg Country store
()
2394 W. Enosburg Rd. , Enosburg Falls, VT
2954 Mt. Philo Rd , Charlotte, VT
31 Grand Ave. , Swanton, VT
PO Box 3 9431 Rte. 36, Fairfield, VT
171 South Main St. , St. Albans, VT
Sheldon Mini Mart, Inc.
()
P.O. Box 425 2824 VT RTE 105, Sheldon Springs, VT
166 North Street , Burlington, VT
P.O. Box 163 2 South Water St., Vergennes, VT
139 So Main Street , St Albans, VT
1 Rock Point Road , Burlington, VT
Find Products Near you