What Makes
MONUMENT FRESH FAMOUS?
Our heavy cream has a cult-like following. Our chocolate milk is the post workout drink of national champions. Our raw milk boasts a natural bacteria count lower than what other brands achieve after processing. (*even though we don't sell it raw) What makes our Monument Fresh Vermont milk so famous?
Our processing and distribution plant is a quarter mile from our farm. We can pick up our milk, process and package it, and have it on our delivery trucks the next day. 
Milk from larger companies is picked up from multiple farms (who knows where?) and waits at a co-op before it's sold and shipped to a packaging plant. It then goes through processing and packaging, before being sent out for delivery. Turnaround is on average 4-5 days.
You can taste the difference.
How It's Made
What's Cooking?
Fresh Recipes

Sugar Shack Crêpe – The Skinny Pancake
A special thanks to Executive Chef, Keith Lada, from the Skinny Pancake for sharing their signature crêpe recipe, and showing us how they fill it with classic Vermont flavors to create the Sugar Shack.
If you want to step it up from pancakes every once and a while, you can try it yourself or come into Skinny Pancake to see what local flavors they might be serving up.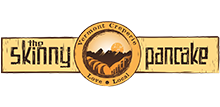 If it's not Monument Farms, we're not drinking it!
Joel
Customer, Fire & Ice Restaurant
Easy. Profitable. Fresh.
Contact Us